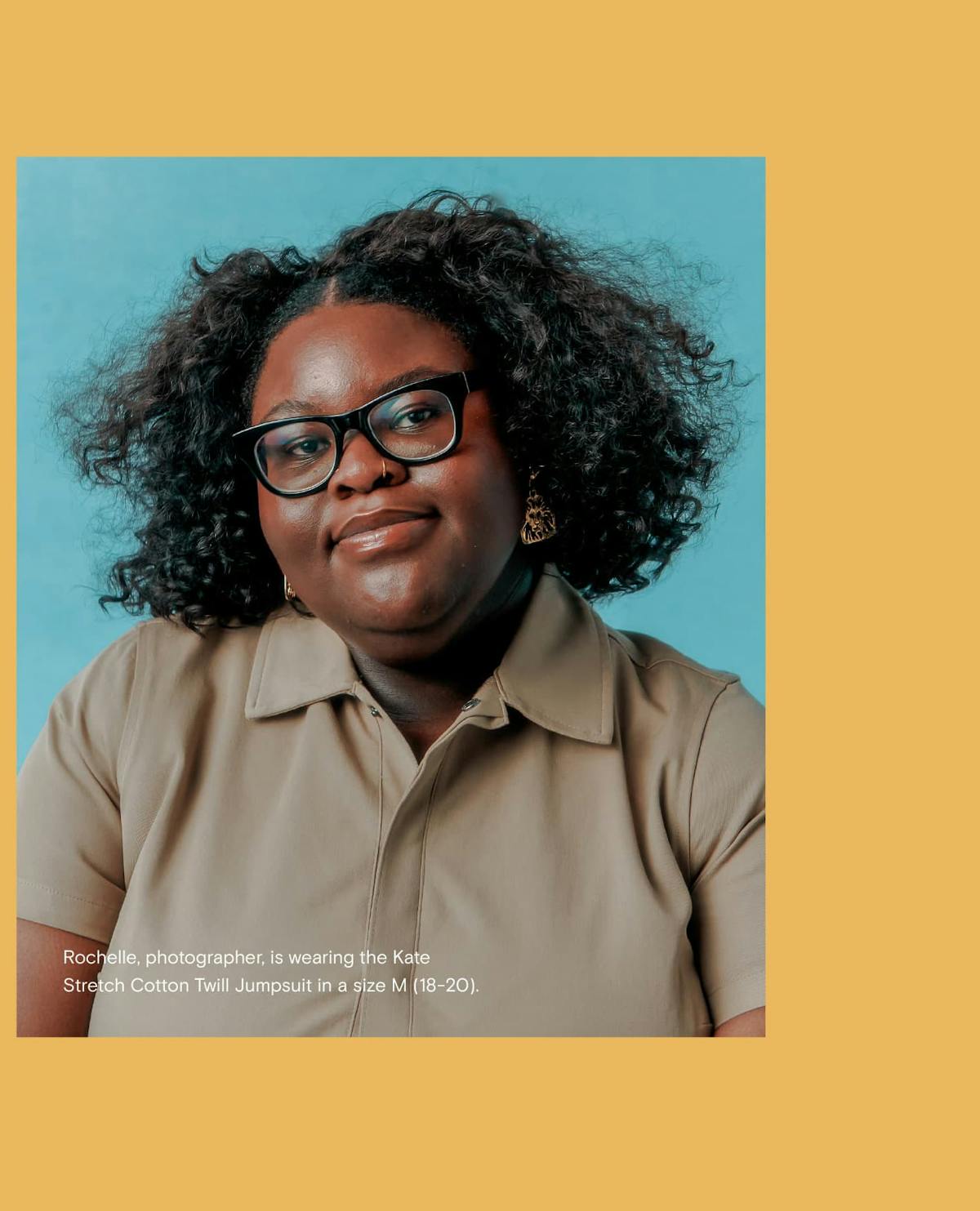 When Universal Standard approached me to not only shoot their September campaign, but to lend my voice to it, I knew it would be a special project. Even without the vision or cast, I knew it would be, simply because it's Universal Standard. I love this brand. I wear this brand and I feel, as I slip on a pair of pants or button up a shirt, that they love me, and my body, too.
As the clothes come on effortlessly, miraculously, I know that they thought of me, and people like me, first. They thought of our bodies and their variances; they thought of the places that get pinched; they thought of how we've felt every time we've tried fifteen pairs of jeans on in a dressing room to no avail. And this simple matter of thought changes my world.
There's this big "what if."
What if fashion had always been this way? What if our very beings weren't taboo, and had been on display all along? What if we were raised on images of femmes like us? What if instead of them expecting mass adherence from us, we expected reverence from them? What if this industry was made for all of us?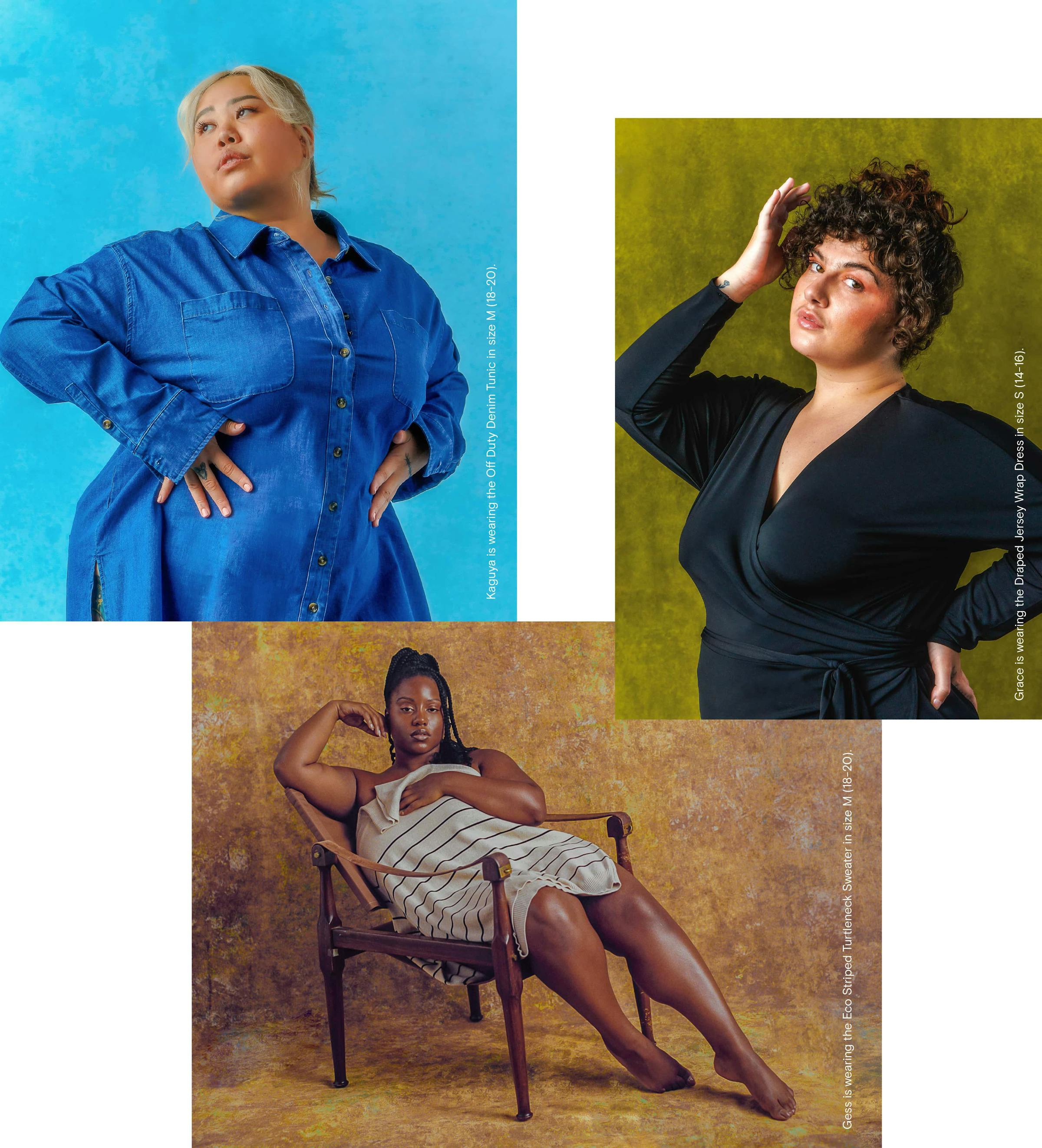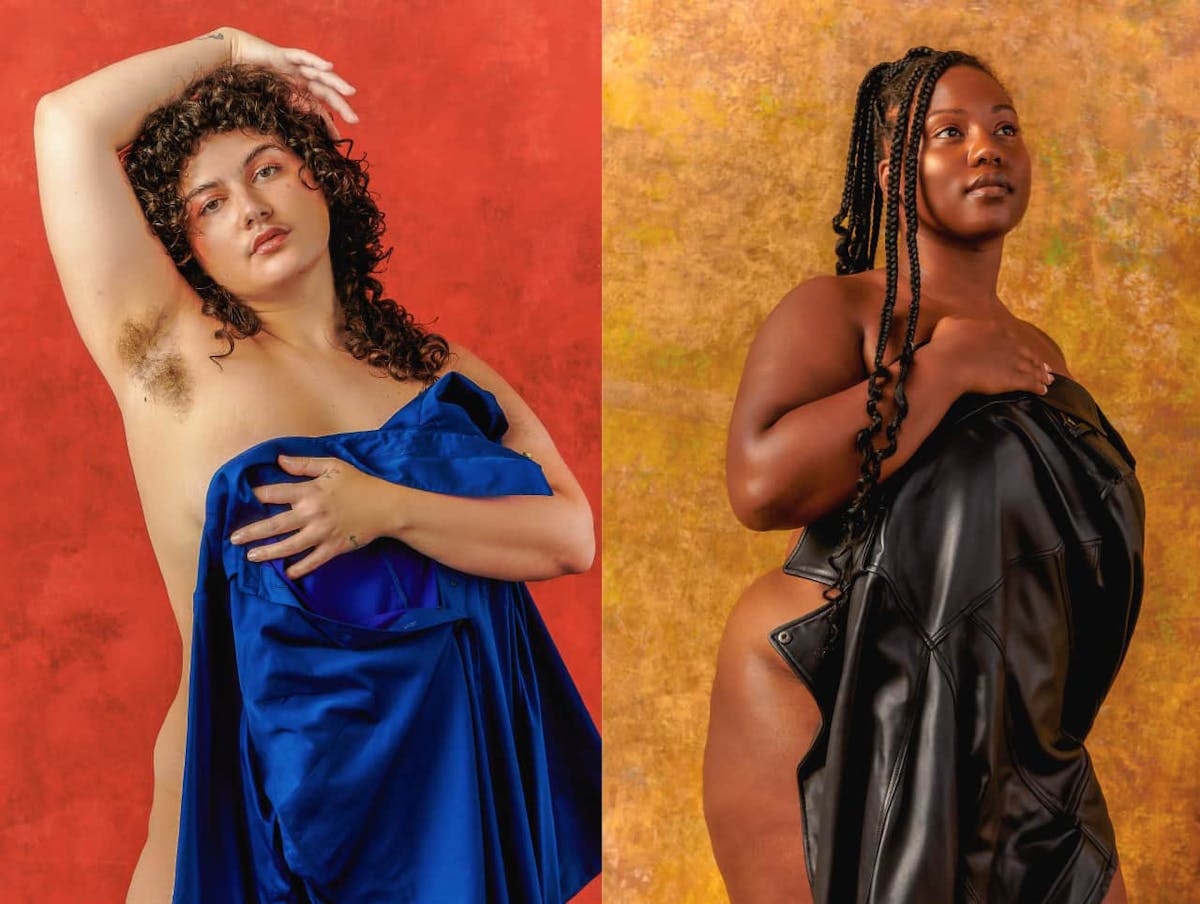 As you explore these images, inhale their impact. This is a reimagining of sorts— this is what fashion could have, should have, can still, will, look like. The irony today, of course, is that Universal Standard is by no means standard. It's not a current state, but a future one. They're setting it. This brand is walking straight into that "if," and saying, "then."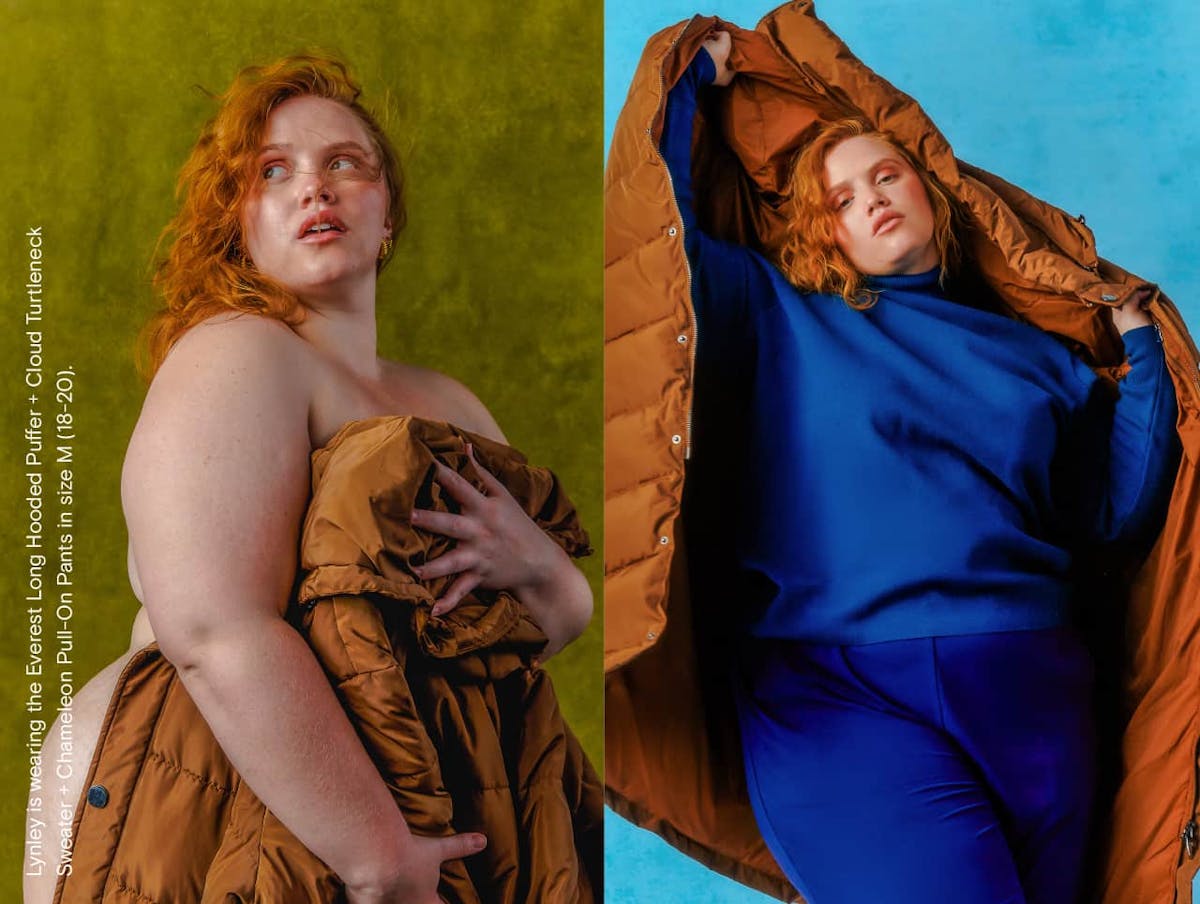 Then, we show what more inclusive, more accessible, more ethical design can look like. Then, we have an industry in a state of undress: we light a fire under the asses of fashion nobility and force them to face the conscious choices they've made to actively exclude. Then, we undo centuries of sizeism. Then, we change the future of fashion.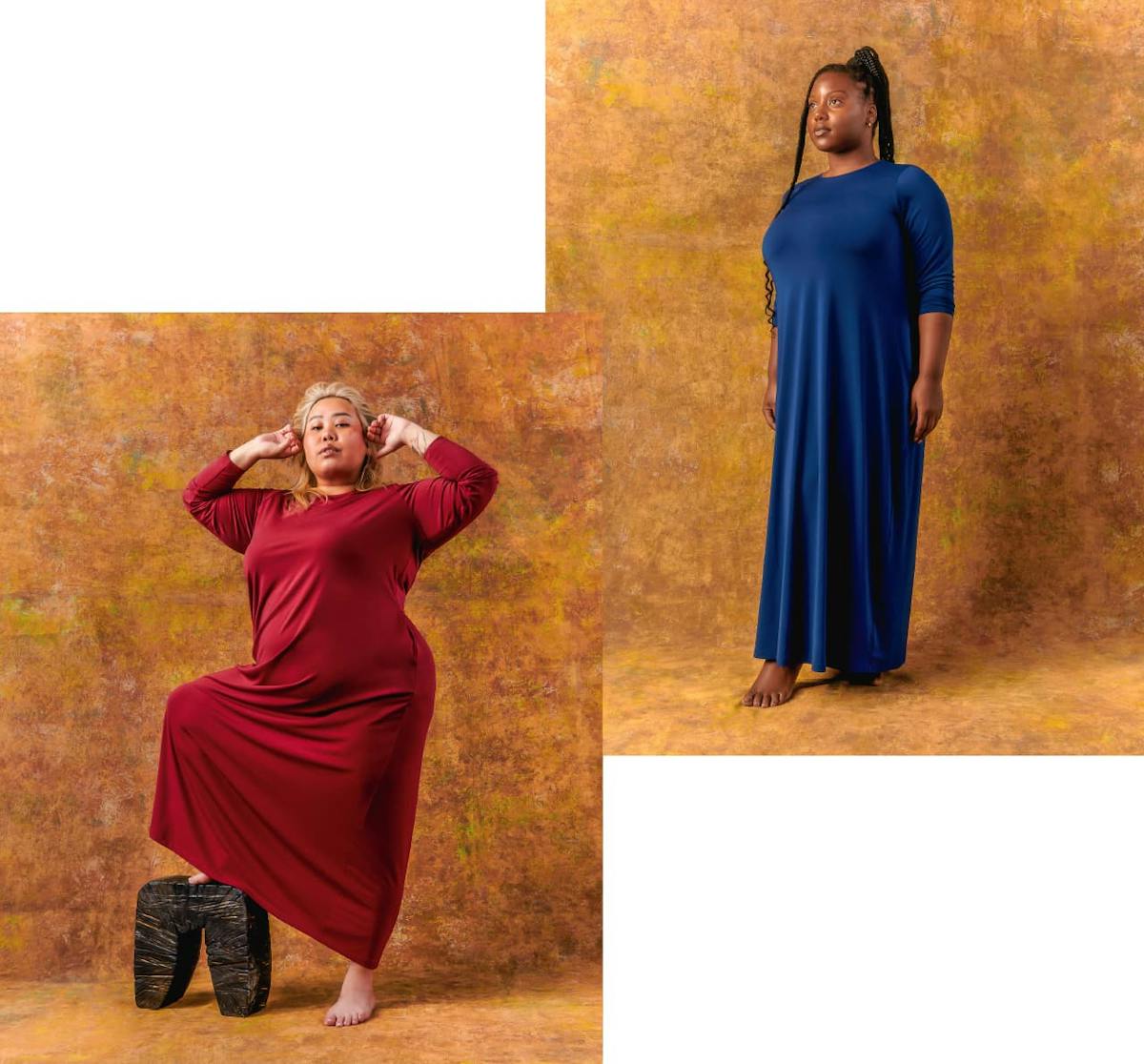 This is what fashion could have, should have, can still, will, look like.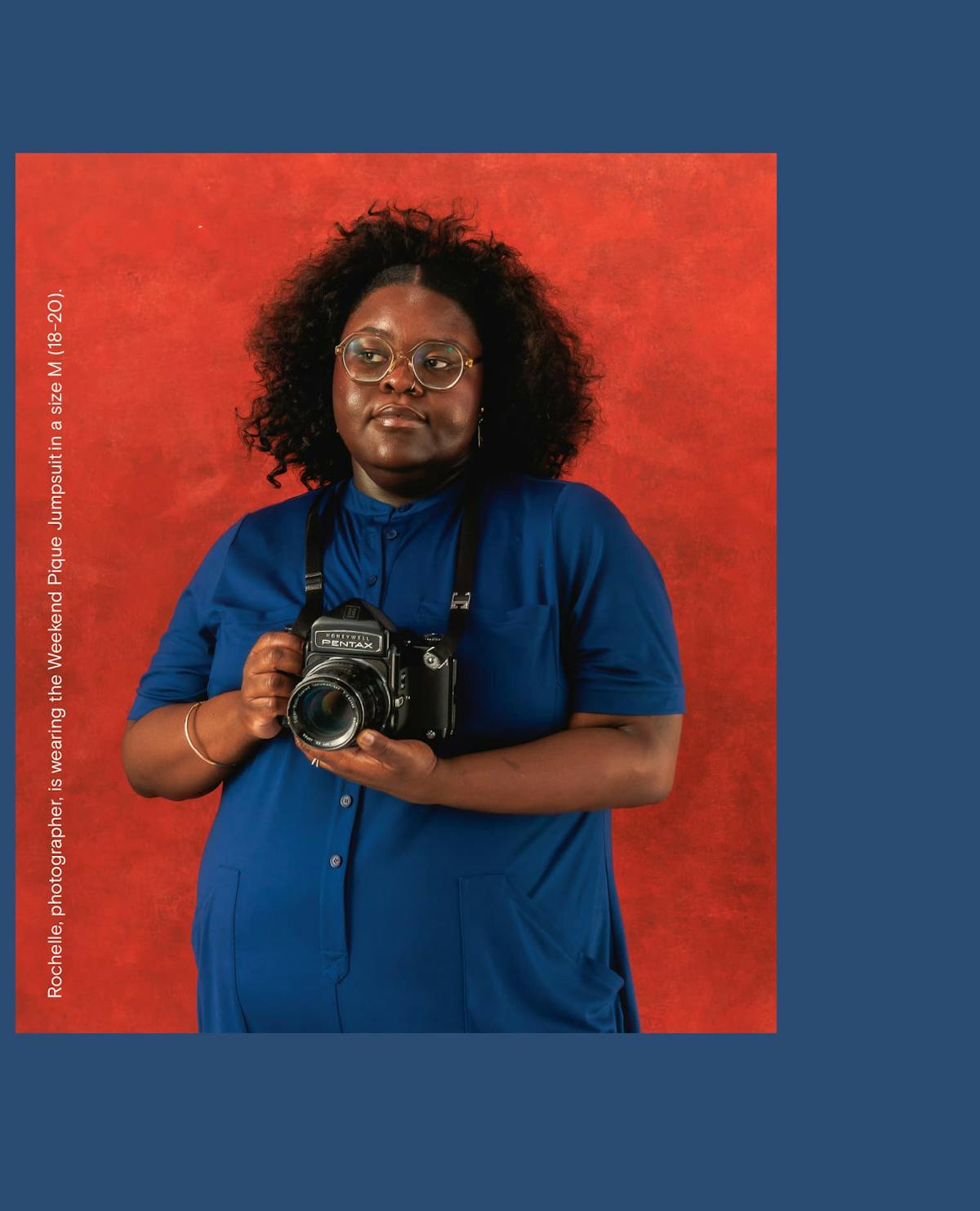 I want people to see these images and see actual fashion, plain and simple: no body positive gimmicks just because the zeitgeist calls for it; no size 24s made just for that one photoshoot, but not actually sold in stores. None of that.
We can all have nice clothes and be in nice photoshoots. We can even shoot them ourselves. It's all real. You can design for skinny and fat women. You can show our bodies in their totality, and in high-fashion editorials at that. My body can say "Hold me" and the garments will oblige.
- Rochelle Brock, Photographer @rochellefatleopard